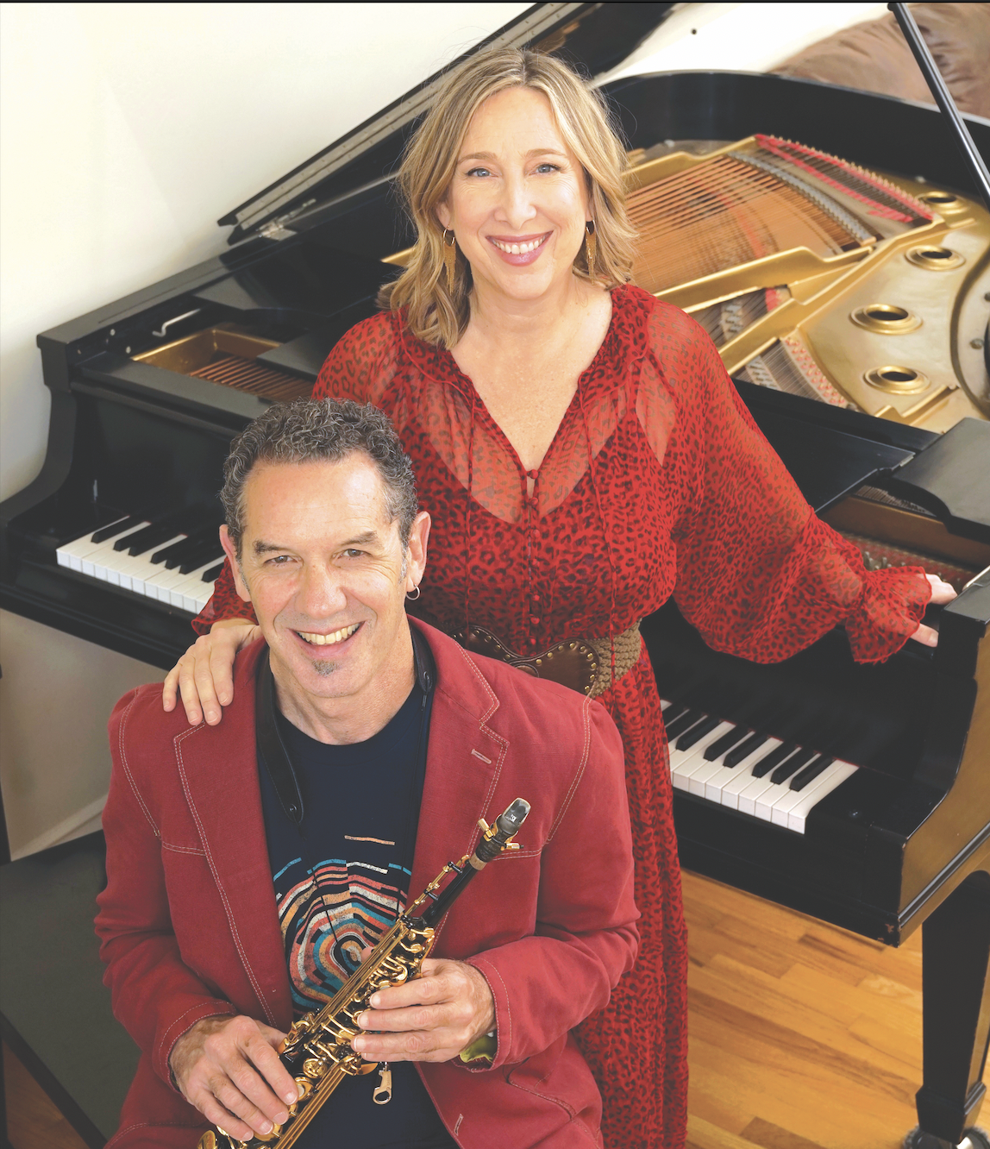 Beatrice Wood Center for the Arts, 8585 Ojai-Santa Paula Road, is pleased to present a performance and release party for Ojai residents Alyse Korn and Robert Kyle's new CD, "Tuesday's Child," on Sunday, March 26, at 5 p.m. They will be joined by musicians Kevin Winard and Ahmet Turkmenoglu. Tickets are $25 and can be purchased at beatricewood.com or by calling the Center at 805-646-3381.
Alyse Korn is known for her creative and melodic improvisations, sensitive accompaniments and deep rhythmic grooves. She began playing professionally at age 14 and continues to work with a diverse mix of artists. She completed a BA in studio music and jazz piano performance from the University of Miami and an MFA in Jazz Piano Performance from California Institute of the Arts. She has performed with many of the elite jazz, Brazilian and salsa bands in her former home bases of Miami and Los Angeles and continues to do so in Ojai, where she resides. Korn's musical career continues to take her all over the world.
Robert Kyle is known for his unique warm sound, melodic style, and his ability to harmoniously cross musical borders. His lyricism and passion are evident in whatever situation he finds himself. His performance and recording credits include work with Gino Vannelli, CeeLo Green, Natalie Cole, Michael McDonald, Johnny Mathis, Jason Mraz, Chaka Khan, Michael Bolton, Linda Ronstadt, Carole King, Kenny Loggins, Brenda Russell, Lou Rawls, Guinga, Chico Pinheiro, Seu Jorge, Googoosh, Babyface, Della Reese, Francisco Aguabella, Al McKibbon, and many others. He's made over 50 tours to Europe and has performed at many of the biggest jazz festivals, theaters and clubs in the world. Kyle has 10 CDs out under his own name and has a long list of arranging and production credits.