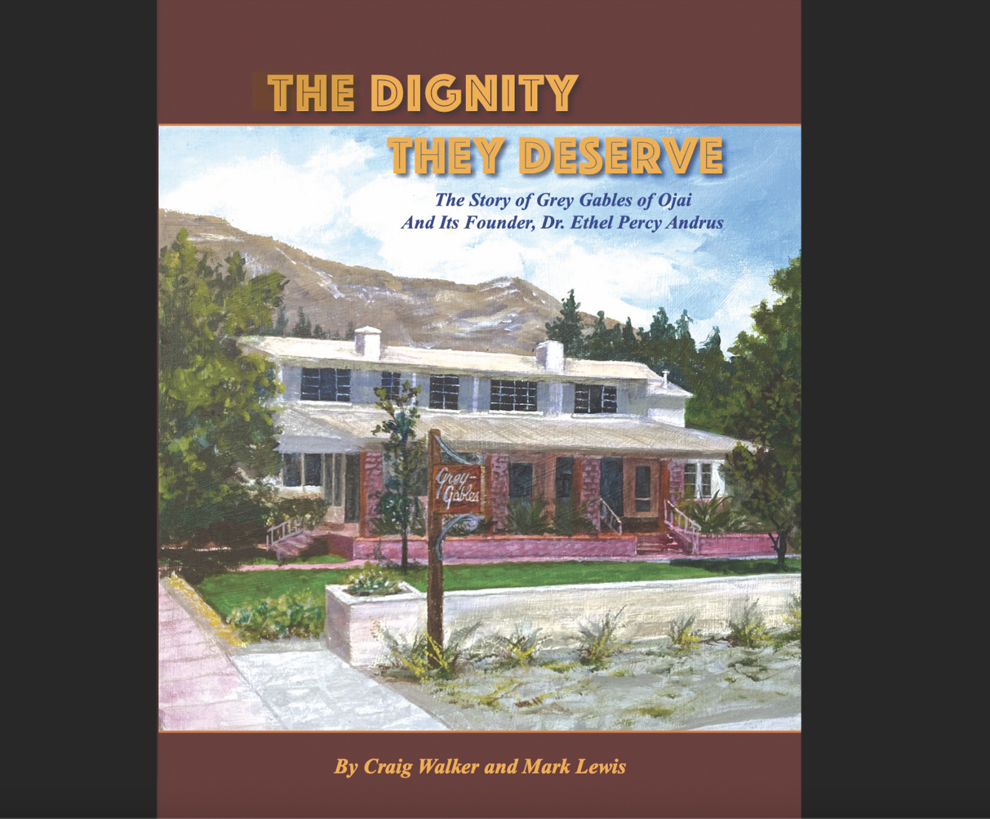 Ojai historians and authors Craig Walker and Mark Lewis will discuss and sign their new book, "The Dignity They Deserve: The Story of Grey Gables of Ojai And Its Founder, Dr. Ethel Percy Andrus," on Sunday, March 26, at 1:30 p.m. at the Gables of Ojai, 701 N. Montgomery St. The free event is organized by the Ojai Valley Museum. Tours of the Gables will be provided by resident guides.
The Gables — then called Grey Gables of Ojai — is one of America's most historic retirement communities. Founded in 1954, Grey Gables was an experiment in living that helped define the modern retirement lifestyle. Dr. Ethel Percy Andrus helped to improve pensions and living conditions, and provided health insurance for retired teachers. Her successful achievements on behalf of retired teachers grabbed the attention of other retirees and political leaders in Washington, D.C. AARP (American Association of Retired Persons) was founded in Ojai by Dr. Andrus in 1958, which even during her lifetime became the nation's largest nonprofit membership organization with over 1.2 million members. Today AARP has 38 million members. Using the political power of AARP, Dr. Andrus helped to pass Medicare and improve Social Security benefits. AARP also ended age discrimination and compulsory retirement laws.
Learn more about the innovations Dr. Andrus implemented at Grey Gables and pick up a copy of the new book for $10, plus tax.
Additionally, Dr. Andrus — who lived and worked in Ojai between 1954 and 1967 — will be celebrated at Ojai Valley Museum, 130 W. Ojai Ave., for the rest of March — Women's History Month.