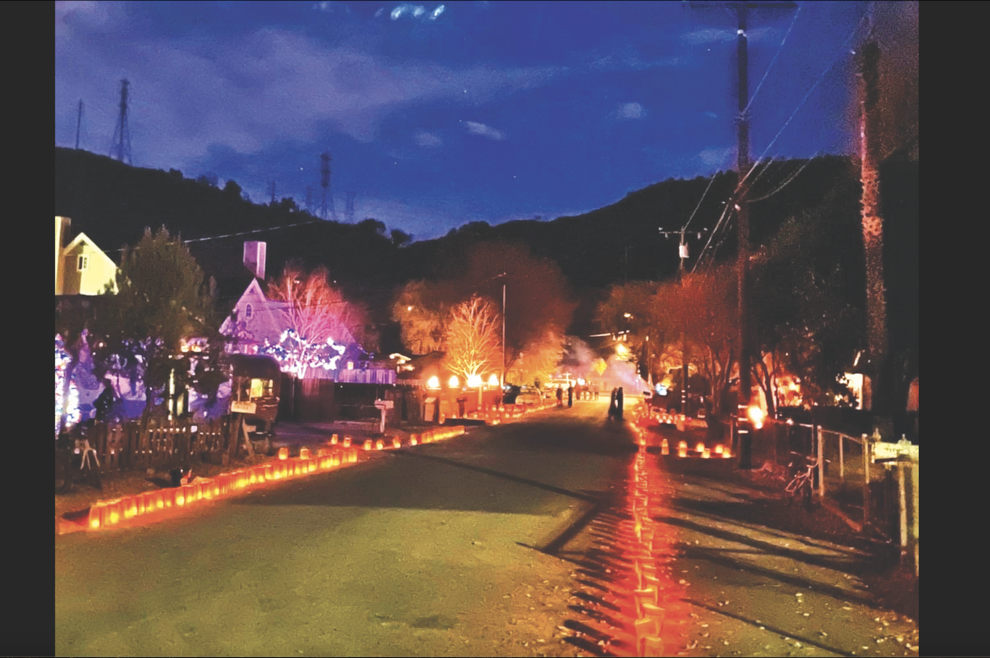 The cornerstone of Christmas Eve in Casitas Springs is the winding queue of Christmas candlelights known as the luminarias. Every Dec. 24, the long lineup of glowing ground candles bundled in brown paper bags illuminates the streets of Ranch Road, Sycamore Drive and Edison Drive when the sun sets in the west.
The tradition began in the 1980s with the Howie family, who moved to Casitas Springs from Albuquerque, New Mexico, where luminarias are commonplace at Christmastime.
Kate Nelson wrote in New Mexico Magazine in 2019 that these special lights date back to at least the late 16th century: "In a December 3, 1590, journal entry, Spanish explorer Gaspar Costaño de Sosa mentioned the small bonfires his cohorts had lit to guide a scout back to camp. Luminarias, he called them...Before the 1872 invention of flat-bottomed paper bags, before the ready availability of votive candles, and before electricity and strings of 'icicle lights,' New Mexicans marked the paths to their doors and the local church with small, Sosa-style bonfires on Christmas Eve—symbolically lighting the way for the Holy Family."
The Howie family's matriarch, June, plotted with her kin to start up the tradition again in California, and the custom caught on quickly with the rest of the family's neighbors, including the late Margaret Aldrich and her son, Sam Baker, who is now the lead organizer of the luminaria setup.
A luminaria "basically consists of a brown paper lunch bag, roughly a cup of (fill) sand, and an 8-hour votive candle," Baker said. Baker's town Christmas duties begin with passing flyers out at the beginning of the holiday season to the residents of the aforementioned streets, informing them of the luminaria-setup timeline. 
"At the beginning of the month, I call a wax candle company that we've been using forever (General Wax & Candle Company). They ship out all the candles," he said. A community effort kicks in when residents opt in to purchase a certain amount of candles to line up along the sidewalks in front of their homes (for example, 24 candles cost $9, and 48 candles cost $18); Baker estimated the total amount of candles he purchases is "in the 2,500 (range)." Once candles and bags are provided to the people, a communal pile of fill sand from Greg Rents is dropped off for everyone to dig into with wheelbarrows to fill their bags.