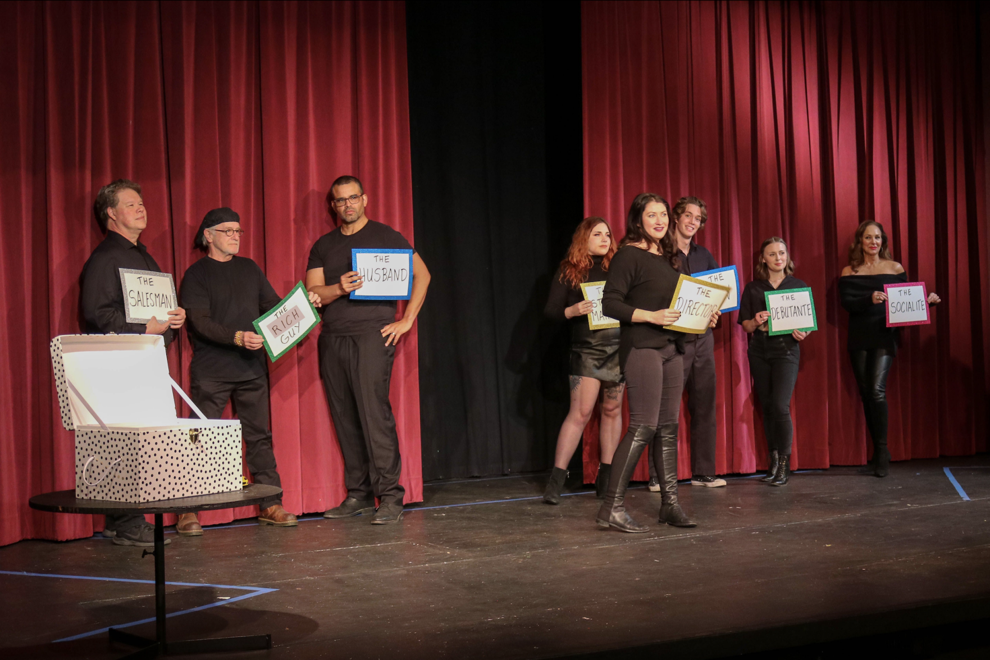 After a COVID-induced hiatus of two years, the 2023 Season Preview at the Ojai Art Center Theater on Jan. 8 had fans roaring in their seats and on their feet.
"The Season Preview is always a lot of fun," said Jill Dolan, publicity director for the theater. "There's only one rehearsal for the whole cast and crew, and with seven scenes, 19 performers, multiple light and sound cues, plus props and set pieces, a lot can go wrong — and sometimes it does, to the audience's delight. This year was no exception.
"It was a pleasure to see a lot of new, younger actors on stage, plus a number of 'new to Ojai' directors — all but one of them women."
The OACT season officially starts on Jan. 27 with "Becky's New Car," starring Cynthia Killion. For more information on season and individual ticket sales, visit ojaiact.org.