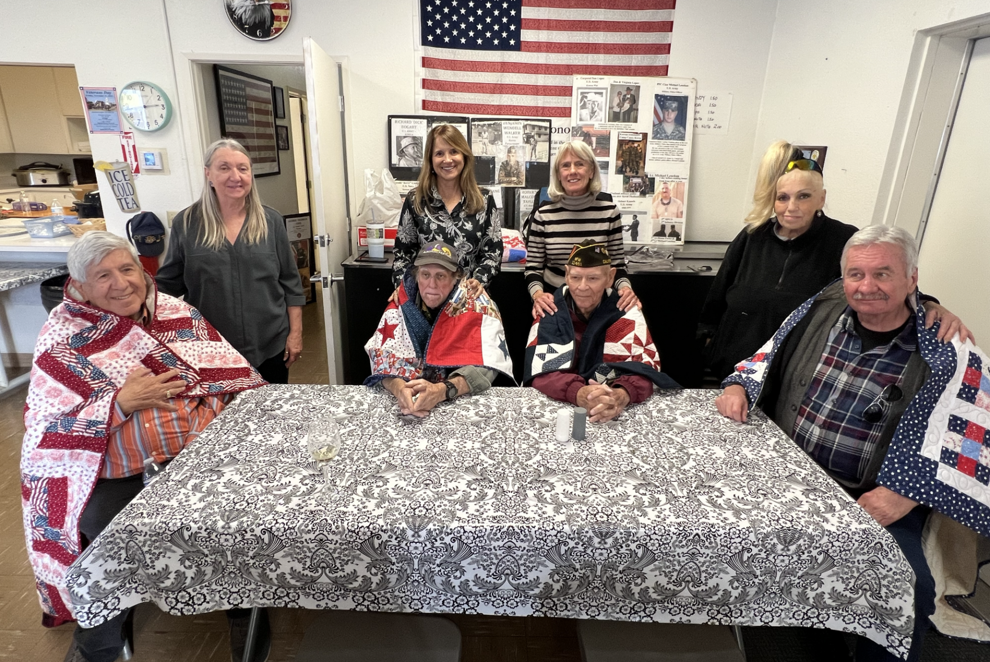 "The Soldier above all prays for peace, for it is the Soldier who must suffer and bear the deepest wounds and scars of war." — Douglas MacArthur 
The willingness of America's Veterans to sacrifice for our country has earned them our everlasting gratitude.
The other day a Vietnam Veteran from Ojai said to me: "I can't believe you put on a program for us. I thought people from Ojai didn't like us." When this Veteran was barely 18, graduated, he was drafted, sent to boot camp, and six months later sent to Vietnam as a Marine.
I personally felt horrible, and said, "You're wrong, and I'll show you different." So I'm writing this letter to let the public know that every year for the last 12 years, the Veterans of Foreign Wars Post holds a beautiful patriotic program for all Veterans on Memorial Day. It's a free concert with speakers who have served and beautiful young voices singing a lot of wonderful songs you'll love.
We have a "Wall of Remembrance" with hundreds of pictures of Ventura County and Ojai Valley Veterans. The Wall goes up at 8 a.m. We can always use help hanging the posters all around the Upper Libbey tennis courts, which are wheelchair accessible. Also, the more help we have taking them down after the program, the faster we can get to the American Legion Hall for a barbecue (free for all our Veterans, just $12 for others).
We need the community's support. Come out and meet these great Veterans firsthand; their stories are amazing. Or just shake their hand and thank them for their service.
This is a family event; you're welcome to bring pictures and a story about a Veteran in your family to put on our Wall. We would love to have more! Our posters portray men and women who have served — grandparents, parents, siblings and children. It's an amazing sight to see.
Many of our Veterans came home and never discussed what they lived through, they just tried to blend into society burying the painful past. You will see many Veterans in the audience, standing in turn when each of the Armed Services' songs is played.
Please, we must never forget those who made the ultimate sacrifice, never to come home, and those who are still suffering from wounds and mental health issues.
This event is a great history lesson for the younger generation about the sacrifices of our Veterans and their contributions to protecting our precious freedoms.
Please, this year make Memorial Day in Ojai a priority and come out and show your support. You might start making it a yearly outing.
These Veterans need to know we care about them.
We thank the City of Ojai for waiving fees for our use of Libbey Bowl, and the Rotary Club of Ojai West for their support, but we also depend on your generous, tax-deductible donations to pay for entertainers, sound system, etc. Checks can be made to the VFW — Veterans of Foreign Wars, nonprofit number #770565639, and mailed to the VFW at 1497 Loma Drive, Ojai, CA 93023.
— Nancy Hill of Ojai chairs the Ojai Memorial Day Committee and writes this on behalf of VFW Post 11461 and all our Veterans.