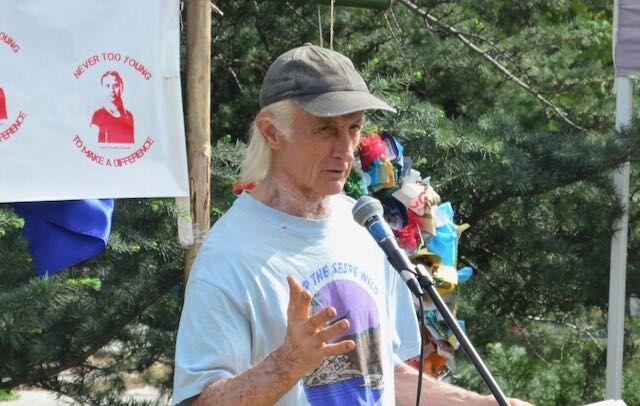 Ventura County Board of Supervisors will vote Tuesday, March 28, at 10:30 a.m. on a proposal to raise individual campaign contributions for county elections from $750 per individual to $5,500, eliminating Ventura County's campaign-financing rules.
There must be an outpouring of public support for the current $750 campaign donations cap to remain in place. If you can, please show up at the meeting at the Ventura County Government Center Administration building Board Hearing Room, 800 S. Victoria Ave., Ventura.

If you cannot be in the board room, you can still make comments via Zoom, telephone, email or mail. To comment via Zoom or phone during the meeting, register at https://bit.ly/3Zp85jo.
To comment via email, submit your comment to the Clerk of the Board at clerkoftheboard@ventura.org. Be sure to note in the subject line that the agenda item is No. 50.
The current proposal from the new three-seat right-wing majority on Ventura County's Board of Supervisors, to remove the $750 cap on campaign contributions in future supervisors' elections, reveals the unfortunate truth that big money, and especially big oil money, now has full control of the reins of our local government.
The proposal to instead allow individual donations of up to $5,500 in future supervisors' elections will leave big-money interests — think also developers, SOAR opponents, climate-change deniers — at an enormous advantage over future citizen candidates. The new right-wing board majority all voted yes March 14 to raising the donations cap to $5,500, thus likely helping their own re-election campaigns solicit big money next time around.
(See March 17 Ojai Valley News article, "Supes repeal VC campaign-finance rules.")
So here is a brief summary of the recent political coup by the oil industry, with its supporters now in control of our county Board of Supervisors.
The three supervisors who make up the new right-wing majority are newly elected supervisors Jeff Gorell, representing Thousand Oaks and parts of Camarillo, and Janice Parvin of Simi Valley and Moorpark; and re-elected in 2020 Kelly Long, representing Camarillo, Port Hueneme, Santa Paula and Fillmore.
A Feb. 19, 2020 Desert Sun article described how California Resources Group, which then owned 27% of all active oil wells in Ventura County, was the only major donor listed in 2020 to the independent expenditure group called For A Better Ventura County. It spent $800,000 to support or oppose candidates for the three supervisors' races in 2020.
Long also received $175,000 in oil money for her initial campaign for supervisor in 2016.
Independent expenditure groups are allowed to accept and spend unlimited amounts of money in elections. This group backed winner Long in 2020 and opposed (unsuccessfully) Supervisors Matt LaVere, who represents the Ojai Valley, and the late Carmen Ramirez.
Then-Supervisor Steve Bennett remarked at the time, "We've never had an independent expenditure campaign anywhere near this large in the county supervisors races."
They are also backed by the Western States Petroleum Association, which spent $41 million lobbying for their industry in California between 2015 and 2019.
So with their newfound power over Ventura County, what will we see the oil and gas companies looking for? They'll work to minimize county regulations and oversight of their operations.
They'll want to drill as much as they can, to maximize profits for their shareholders. They'll seek the freedom to freely pollute our air and water. They'll get out of spending a lot of money to safely cap their abandoned oil wells.
We have grown relaxed under a Board of Supervisors that instructed county staff to craft beneficial policies protecting our citizens and the environment. Now, county staff will be instructed by the new right-wing board majority to weaken those current regulations, including the Conditional Use Permits that govern oil and gas operations across the county, and buffer zones for new oil wells near schools and homes.
Then there are the other targets of big money groups — developers, polluters and the like — which means that county land-use policies, pollution protections, and more, will be at risk.
We can no longer be relaxed about what the majority of our Board of Supervisors is up to.
How did Long respond to criticisms of her gigantic campaign contributions from the oil industry, during the March 14 board meeting's first reading of the proposal to remove the $750 contributions cap? She came up with a bizarre "poor me" story, saying, "To tell me you only got voted because of the amount of money you spent really disheartens me."
Dark days are suddenly upon us in Ventura County, and our citizens will need to be rising to the defense of the policies and regulations that protect us, and continuing to do so nonstop until a majority of environmentally concerned supervisors can take back control of the board from big money.
While Los Angeles County has banned new oil wells, and Santa Barbara County works to regulate the oil industry, Ventura County will be wide open for their business. Remember, they did all this with about $1 million. That's not a lot of money to buy a county. Ventura County has elected liberal legislators at the state and federal levels, but we're now stuck with a Board of Supervisors whose majority is in the position to eradicate popular protections for the average citizen and their environment.
Are you up to playing your part to protect us against this? It will be a time-consuming and bumpy ride. There is no other option. Here's hoping to see you all on Tuesday, March 28, at 10:30 a.m. at the Board of Supervisors meeting to tell supervisors to retain the county's campaign spending limits.
— Alasdair Coyne of Upper Ojai is conservation director of Keep Sespe Wild.